October 11, 2023
Washington, D.C. October 2023
Expression Networks, LLC (Expression) announced their successful launch of the Defense Information Systems Agency's (DISA) Electromagnetic Battle Management Joint Situational Awareness (EMBM-J-SA) program built on AWS. Abir Ray, CEO and CTO of Expression, spoke on a panel of AWS Partners on GovExec Television sharing the success within the EMBM-J-SA program and the critical importance of electronic warfare.
The EMBM-J-SA program uses cutting-edge technology, running Expression's custom software on the AWS Secret Cloud, which is designed and accredited to address the security requirements of the U.S. Department of Defense (DoD) Cloud Computing Security Requirements Guide (CC SRG) Impact Level 6 and Intelligence Community Directive (ICD) 503. Expression leverages AWS's leading, secure cloud services to deploy and manage the infrastructure that underlies the EMBM-J-SA application. The EMBM-J-SA program provides situational awareness of the electromagnetic environment. EMBM-J-SA coordinates friendly spectrum forces to identify and avoid fratricide and detect adversarial and neutral jamming and potential deception. Electronic warfare and use of the electromagnetic spectrum have become an increasingly important part of warfare, and EMBM-J-SA provides a critical capability to the DoD in controlling this domain.
In August of 2023, Expression achieved the milestone of receiving an Authority to Operate (ATO), moving one step closer to the program's wider release to users. Expression has been working with AWS to reshape the DoD Information Technology (IT) landscape with a shared commitment to excellence and innovation, analyzing and managing big data using machine learning (ML) and artificial intelligence (AI) to further the DoD's mission of enabling Command and Control (C2).
In the next phase of the project, Expression will continue working with AWS to transition the program's architecture to be fully cloud-native by implementing a serverless solution to reduce risk and promote efficiency. Expression will continue to leverage their relationship with AWS to introduce additional spectrum software applications to the EMBM-J-SA cloud portfolio in the future.
Expression is grateful for its work with AWS and looks forward to the continued chance to support the DoD's priorities.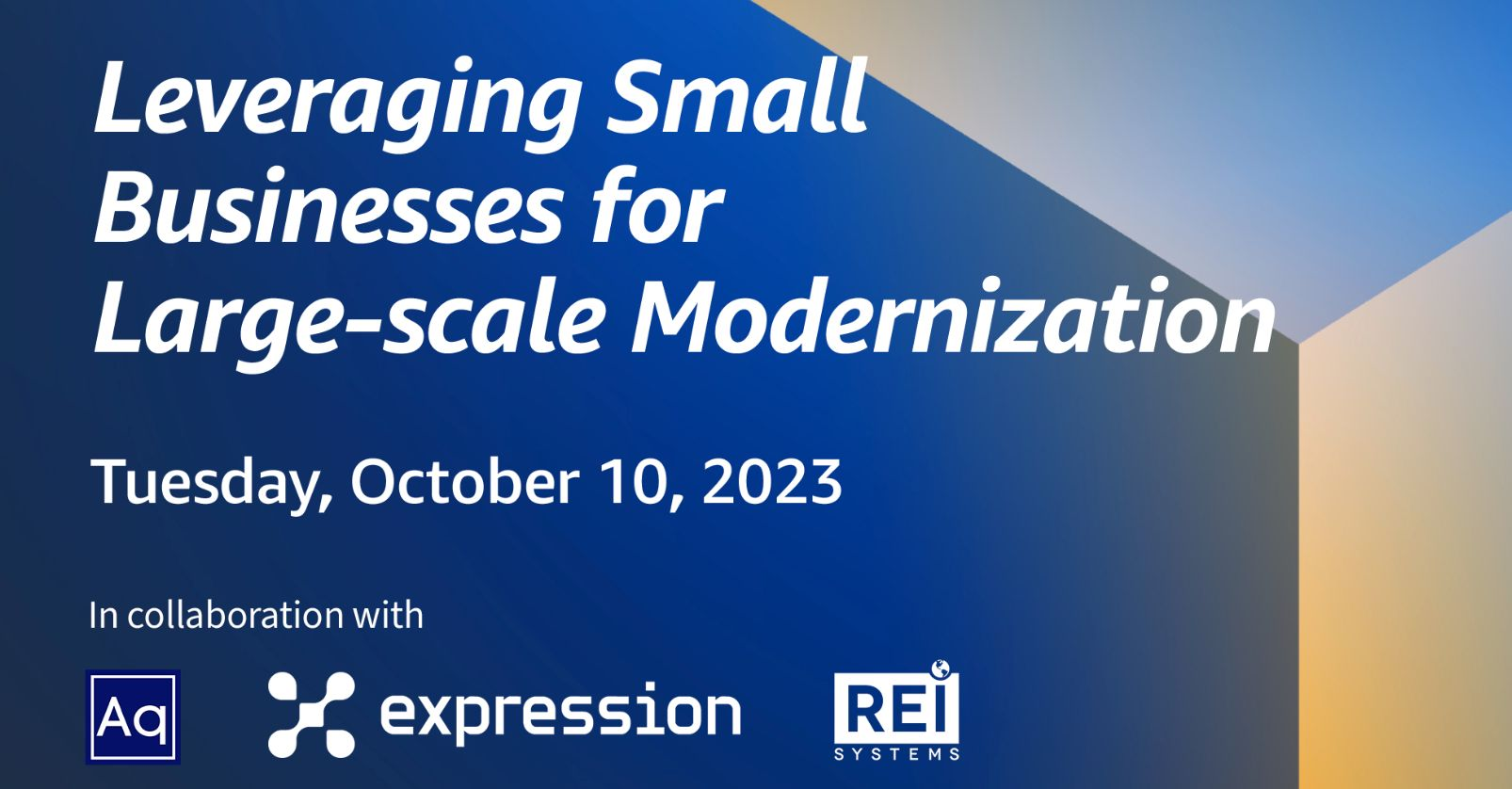 About Expression
Founded in 1997 and headquartered in Washington DC, Expression is a leading software company providing AI-enhanced data fusion and analytics, engineering, information technology, and electromagnetic spectrum management solutions to National Security missions. Expression makes sense of complex and diverse data challenges, provides insights to support critical decision-making, and advances joint operability through clear direction in high-risk operations. The Expression team responds quickly based on real-time data analysis and predictive modeling, enabling customers to stay ahead of threats and proactively address emerging challenges. With a deliberate strategic approach that leverages a modular open-source platform, Expression designs and tailors technical solutions to optimize the customer's environment and meet the most complex of needs. To learn more about Expression, please visit https://expr.ai/.